| | | |
| --- | --- | --- |
| | Rod Benson - PF/C, 6'10, 225 | |
Date of birth: 10/10/1984
Country: USA

Drafted (NBA): Undrafted, 2006
Out of: California

NBA Experience: 0 years
Hand: Right
2010 KBL Draft Results
2010-07-24

- Rod Benson might just be the most talented player in the history of the KBL. As I have spoken about in a variety fo different places, most recently of which was here, Benson should have had an NBA career by now. But he hasn't, and thus he's taken the decision to leave behind the terrible D-League paychecks and start earning some significant money for his skills. The KBL represents that, and even in spite of its relative anonymity, this isn't necessarily the end of Benson's NBA chances.


[read full post]
2010 Summer League Rosters: Utah Jazz
2010-07-02
Rod Benson



Rodrigue Zsorryon Benson still has still not played in the NBA, despite his fame and his notable talents. He can rebound, run, and score a bit, and is also an elite post defender in the D-League. Benson has spent the last three years there, waiting for a call-up that never came. After the D-League season ended, he went to the Dominican Republic for some summer money, and then played two games rather badly in Puerto Rico.

But those BSN games belie his fringe NBA talent. Comparable and even inferior players have played in the NBA before Benson has, and some players even more than that. Sean Marks, for example, just completed his tenth NBA season. And while Marks is all right, so is Benson. Is it just sheer bad luck that keeps Benson out of the league, or is it something to do with his off-court personality?

Probably a little of both.


[read full post]
The 2010 Puerto Rican BSN Season
2010-06-07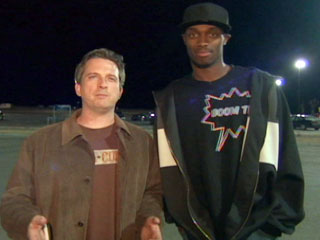 Rod Benson - 2 games, 19.6 mpg, 3.5 ppg, 5.5 rpg, 1.0 apg, 1.5 fpg, 1.0spg, 1.0 bpg, 3-15 FG, 1-1 FT

[...] Hickerson left on May 19th, and the first couple of games were filled by Rod Benson, about whom you already know. Benson had been playing in the Dominican Republic for some summer money and figured to be one of the best players in the BSN; however, for whatever reason he wasn't. As the numbers above show, he did little, and was replaced by the returning Walker.


[read full post]
Where Are They Now, 2010; Part 6
2010-01-06
- Rod Benson

As ever, Rod Benson is in the D-League, waiting for a call-up. I wonder how much money he's earned from his non-basketball endeavours over the last three years, because he sure as hell won't have made much by playing in the D-League three times. This season, Benson is averaging 14.2 points, 7.8 rebounds, 1.9 assists, 2.2 steals and 1.8 blocks per game, whilst ranking in the 100th percentile in post defense according to Synergy Sports. It would help his NBA chances if his free throw percentage (.542%) wasn't so damn close to his field goal percentage (.528%), but the other numbers in only 32 minutes per game are hard to fault.

This week, he quit blogging for Yahoo Sports, having decided that he had said Too Much.


[read full post]
Note: Non-US teams that the player has played for are, unless stated otherwise, from the top division in that nation. If a league or division name is expressly stated, it's not the top division. The only exceptions to this are the rare occasions where no one league is said to be above the other, such as with the JBL/BJ League split in Japan.
| | |
| --- | --- |
| Follow this site on: | |